Originally meeting through Vancouver's DJ and electronic music scene, Mike and Gavin later studied graphic design together and have again connected on Coast Modern. Pictured here at LA's notorious Frolic Room.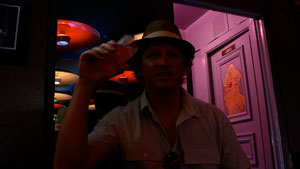 Mike Bernard
Mike Bernard is an independent director and designer working in Vancouver. He has written, directed, and edited three documentaries, a series of shorts, a music video, and two pilots for television. He runs Headwaters Design, a company that designs websites, motion and print graphics and creates sound designs for film and theatre productions.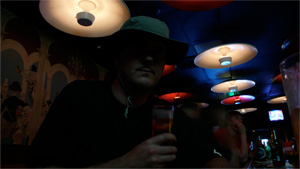 Gavin Froome
Gavin Froome works as an art director and music producer. With a passion for graphic design and creative thinking, Gavin has directed numerous integrated campaigns for leading agencies in Canada. Gavin has 3 albums, numerous EPs, remixes and tours under his belt and has been recognized by the press as a leading electronic music producer in both Canada, Europe and Japan. Available in iTunes.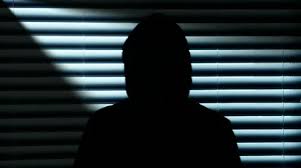 Peter Roeck
Award winning editor Peter Roeck has numerous and diverse credits including the internationally acclaimed feature film Kissed, as well as the feature film documentary Lilith on Top. Other television documentaries include Health Care 911 The Plight of Immigrant Medical Doctors and The Big V. He has been credited on several short form documentaries as well, ranging from promotional stories about the Olympics, the Heart and Stroke Foundation and Vancouver Art Gallery Video Installation pieces. He was educated at the University of British Columbia and although his love and passion is editing, he also manages his own property development company which brings him close to many of the ideas of Coast Modern.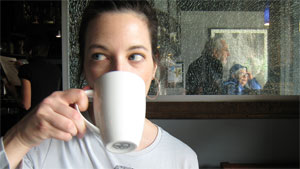 Leah Mallen
Leah Mallen's produced films, ranging from shorts, international co-production documentaries, feature films and series have garnered awards around the world. She has worked with many international broadcasters including Sundance Channel, HBO, Canal +, BBC, SBS, and Arte. Her film credits include Hammer & Tickle, a France/Canada co-production for BBC and Arte/ZDF, which won Best Documentary at the Zurich Film Festival; The Score, a feature length play adaptation for CBC; and Breaking Ranks, a documentary film for NFB and Global. She helms the independent production company Twofold Films, which produced cArtographies for Knowledge Network, a series of films about BC artists, and Camera Shy for Telefilm, a dark comedy feature film. Coast Modern fulfills her love of design and all things architectural.