There's a Neutra party happening on the weekend of April 8th in LA. Check the events lineup and get inside some of these landmark California designs. You haven't been into a modern house until you've been inside a Neutra. The Saturday and Sunday events look like stand outs to us. Details here.
From Dion Neutra.
Join us to celebrate 'Neutra Practice at 85 weekend' April 8-10, 2011. Richard Neutra founded this firm in 1926 while he was still living in the Schindler House. Shortly thereafter, came the birth of his second son, Dion. At about this time, he was working on his first major project the Jardinette Apartments (1927) in Hollywood. A couple of years later, the Lovell Health House (1929). After a distinguished 40 years, he joined his architect son, in as partner and vice president in 1965. Dion has carried on the firm since his father's death in 1970, now himself for an additional 40 years. This is what we celebrate on this occasion. Join us!
Contact Info:
Phone/Fax: 323 666 1806 Website: www.neutra.org Email: dion@neutra.org
You can still support even if you can't attend and your purchase is tax deductible.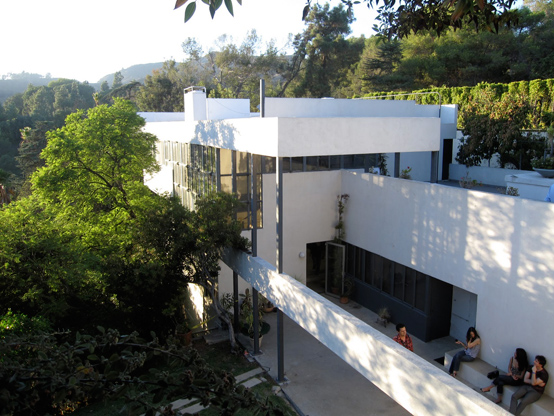 Here's a look at Neutra's Lovell House featured in LA Confidential-Get inside this house on April 10th!