Team CoMo will be attending our Palm Springs premiere at the 2013 Modernism Week in Palm Springs. This should prove to be a healthy dose of sunshine and gin, just what the doctor ordered. We'll be tweeting and blogging throughout our time there and look forward to attending the parties and events. Hoping we get invited to John Lautner's Elrod House, that would be nice! Show info here.
Coast Modern DJ Set at The Ace Hotel.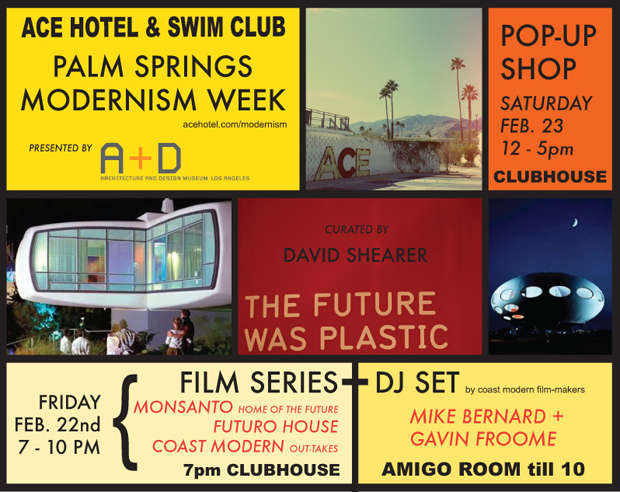 Some photos from our first CoMo visit to Palm Springs.
First up is Richard Neutra's Miller House designed in 1937 for a yoga instructor. Followed by a Albert Frey's house. The yellow curtains were intended to connect to a desert flower that blooms every Spring.